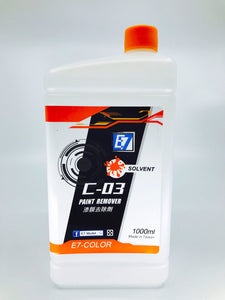 Usage : Can remove most paint. 30 minutes soaking for normal paint ,60~90 minutes soaking for Clear Coat.
Product Attribute : Won't corrode plastic model(PS,ABS) and resin kits. Can be reuse.
Volume : 1000ml
Caution : Won't corrode ABS,PS,Resin kits even soaking over 3 days but we suggest not to soak over 3 hours.